Back to Search
Robin Heuten, CFP®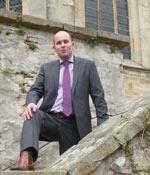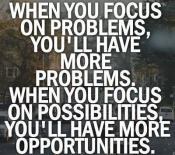 Wereld van Mogelijkheden B.V.
Veldkers 9
Haaksbergen, Overijssel 7483 BN
Netherlands
Phone: +31(0)535742820
Mobile: 31(0)637006473
Email:
robin.heuten@gmail.com
Website:
http://www.freedomfocus.nl/
Training:
Active Registered Life Planner®
more info
Connecting Life & Money for your best financial decisions. Reach for your goals and work on the most important thing in your life: YOUR LIFE! it's worth to make precious choices that makes you happy. Therefore I am an RLP (Registered Life Planner) and CFP (Certified Financial Planner). In the Netherland known as FFP (Federatie Financieel Planners)
Specialties
Financial insight on a hollistic basis because everything is connected to everything! No retirement planning without morgage planning etc.. I only look at you net income from year to year. So you know if you can manage your lifestyle (or desired lifestyle) in the years to come.

About My Practice
FREEDOMFOCUS is my companyname. Why? Because I hope that everyone will en can experience a feeling of freedom in every single cornerstone of what makes you happy. For example: work, relationship, health, money, contribution, family and love. If you can rate all those things with an A, what would that mean to you? You're welcome!

About Robin Heuten
I have been working in the financial industry for 30 years now. As I am over 50 years old, I have life experience. Those 2 together will be helping you to get the best advice there is. It's not only financial planning. It's (even more) LIFE PLANNING. I will work with you to discover your desires and help you to achieve them a.s.a.p.. Therefore I started my own company: FREEDOMFOCUS.

Ideal Clients
My ideal client is interested to get the most out of there lives and are willing to invest in themselves. Mostly I worked with clients around 40 to 60 years young. In this age you really think about your life and what is most important to you. I rather work with couples because this is so much fun!

Compensation
I only work fee bases. On a hourly basis. Of course, after the introduction I make you an offer so you will never be surprised afterwards. But, think! What i is worth if you get the live you always wanted? Or, if as our work togehter, your relationship and love will be better than ever? Priceless isn't it?

RLP ® Since
2008

Industry Start Date
1990