Back to Search
Thom Boot, RLP®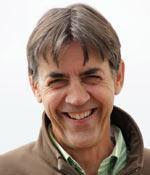 Thomorrow LifePlanning
Dennenlaan 12a
Nuenen, Noord-Brabant 5671 BX
Netherlands
Phone: +31 (0) 653 48 9855
Email:
thom@thomorrow.nu
Website:
www.thomorrow.nu
Training:
Active Registered Life Planner®
more info
Manage your money, live your life !
Specialties
Financial Life Planning and Divorce

About My Practice
Thomorrow Life Planning started in 2011 as a pure lef plannin
business. With the history as a financial advisor, I started my
practice as a life planner.

Qualifications
With the Kinder Institute I did my RLP and I am registered as a
financial divorce advisor RFEA (www.rfea.nl). I am co-founder of the association of life planners in the Netherlands (www.vlpn.nl)

Compensation
I work on a fee-only base. I do not broke insurrance products etc.

RLP ® Since
2008

Industry Start Date
1994