Back to Search
Linda Colleen Nelson, CFP®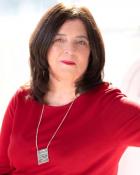 Owner
Freya Financial Services
15 Depot Square
Suite 2
Lexington, MA 02420
United States
Phone: 781-756-9992
Fax: 781-756-9902
Email:
linda@freyafinancial.com
Website:
https://www.freyafinancial.com
Training:
Registered Life Planner®
more info
I am a Certified Financial Planner Professional. Freya Financial Services is a Registered Investment Advisor with the State of Massachusetts. I am a fiduciary and put the interest of my clients ahead of my own.
Specialties
Freya Financial Services provides financial life planning and asset management. Areas often covered in an engagement include retirement planning, education planning, insurance review, and special topics such as buying a home or refinancing. Freya Financial Services does not offer specific advise on tax planning or estate planning.

Compensation
I am a fee-only planner. The fee is based on type of service provided and can be percentage of assets under management, retainer fees, or hourly fees.