Back to Search
Nicholas Lee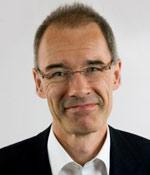 Nicholas Lee
Kingsway Meeting Rooms
40-41 Foregate Street
Worchester, WR1 1EE
UK, England
Phone: 07725 784 348
Email:
nicholas@financiallifeplans.co.uk
Training:
Registered Life Planner®
more info
www.financiallifeplans.co.uk
Specialties
I specialise in financial life planning. I help people to create a robust and flexible financial plan which truly reflects their needs and aspirations.

About My Practice
De Montfort has been in business for ten years and our philosophy is to ensure that we serve our clients\\\' interests at all times. We engage our clients in a clearly defined financial planning process which helps them to identify, achieve and live the life they deserve.

About Nicholas Lee
I have been in financial services for thirty-two years. I am also a qualified traditional acupuncturist with twelve years experience. My belief is that people need someone whom they can trust, someone who will help them to be pro-active about their financial planning and enable them to make decisions which will serve their best interests now and in the future.

Ideal Clients
Our clients tend to be business owners and managers in their forties and beyond who understand the importance of financial planning. They usually have many questions about investment and estate planning and working out whether or not they are financially independent. Very often they are looking for ways of re-focusing their lives on themselves and away from the rough and tumble of business.

Qualifications
Diploma in Financial Planning from the PFS

Compensation
Fee based

RLP ® Since
2011

Industry Start Date
1982