Back to Search
Rick Gornto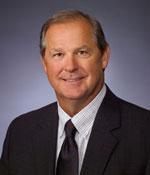 Houston Chair
TIGER 21
1120 Bay Area Blvd
Houston, TX 77058
United States
Phone: 281 954 6038
Email:
Rick@drdacpa.com
Training:
EVOKE® Life Planning Training Graduate
more info
Rick is managing partner of DRDA CPA\'s and is responsible for managing and growing the business. Management includes developing best practices in the company\'s infrastructure for better internal growth as well as additional mergers and acquisitions of CPA practices. Rick has 30 years experience in building and developing small to mid size businesses and helping them grow is one of his passions. He also works with business owners and families doing fee only Financial Life Planning.In addition to his duties with DRDA he is the founding principal of First Financial Benefits, Inc. which manages governmental pension plans.

Rick was an economics major from the University of Louisiana at Lafayette and the University of New Orleans and also a Certified Financial Planner major from the University of Houston. He has served on the Alvin Community College Board of Trustees, Alvin National Bank Board, Child Advocate of Houston Board, Communities in Schools Board, Nolan Ryan Foundation Board and is the current Chairman for the HCA Clear Lake Regional Hospital Board.