Back to Search
Niraj Ramkrishna Nanal, Registered Life Planner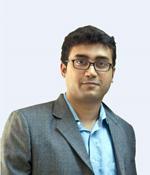 N R Financial Consultants
Model Colony
Pune, Maharashtra 411052
India
Phone: +91 98902 94396
Email:
niraj@nirajnanal.com
Website:
www.nirajnanal.com
Training:
Registered Life Planner®
more info
The founder of the firm is Mr. Niraj Nanal who is a CERTIFIED FINANCIAL PLANNER® & MBA Marketing from Pune University. He has over 8 years experience in Financial Planning, Training & Advising.

He began his career with Kotak Mahindra as a sales manager where he was exposed to the financial world. He always had an inclination for entrepreneurship and this prompted him to foray into having his own firm \\\\\\\"N R Financial Consultants\\\\\\\". This firm was started in 2006 and in a short span of time made his mark in Financial Planning.

In the course of his work, he realized the immense potential of financial consultancy and value based advice to clients rather than just selling financial products. This led to the creation of a Comprehensive Financial Planning System which gives an individual a holistic picture about his Financial Goals and prepares a concrete action plan to achieve them.

He completed a basic program on Life Planning arranged by Kinder Institute in India in Oct 2014.

Recently he completed the advance program in EVOKE Methodology of Life Planning conducted at Hawaii, USA.

This New approach is helping many individuals to attain freedom with money and take control of their Financial Life.

Apart from guiding his client\\\\\\\'s achieve their goals & dreams he is also a professional trainer to Financial Institutes & Financial professionals.