Back to Search
Frank J Corrado, CPA, CFP®, RLP®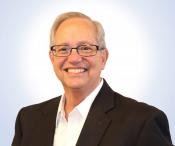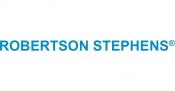 Managing Director
Robertson Stephens Wealth Management
22 Falcons Ridge Circle
Suite 1-104R
Holmdel, NJ 07733
United States
Phone: 7325886443
Mobile: 9086012948
Email:
frank.corrado@rscapital.com
Website:
https://www.rscapital.com
Training:
Active Registered Life Planner®
more info
Many years of experience has made me conclude that a significant section of the US population, across all class and wealth categories, have either been ignored or severely underserved by the financial services industry. Trends and data driven analysis is pointing us in a better direction, but change has historically been very slow to make the required impact. Our professsion needs to help accelerate the change.
Specialties
Comprehensive Financial Life Planning supported by institutional quality portfolio management and tax advisory & compliance. Our clients typically have multiple types of assets and and opportunities which create additional complexity due to the inter-relationships to be considered in decison making. Hence, tax minimization, estate planning and liquidity assessment must be considered when implementing their life plan.

About My Practice
Our RIA firm merged with Robertson Stephens (RS) on October 1, 2019 with a mandate to deliver a robust financial planning experience to clients. RS is committed to taking a financial planning led approach to wealth management providing unique portfolio solutions, using state of the art technology and delivered in a true fiduciary manner.

About Frank Corrado
Graduated Boston College School of Mangement with a BS in Finance. Spent 4 years in Public Accounting having attained a CPA. Held various senior financial positions at JP Morgan before starting a RIA firm and obtaining my CFP designation. The past 5 years have been foused on integrating life planning into the practice and receiving the RLP in 2014.

Ideal Clients
Our ideal client is thoughtful when making decisons about their financial situation and have worked hard to build wealth over time. Their Net Worth tends to incude a diverse set of assets beyond their retirement account and personal residence and include business interests, executive compensation, real estate, and others. They have a clear path to Financial Independence and seek guidance toward a new phase of life protecting the fruits of their labor while seeking the right opportunites to live an optimal life.

Qualifications
With over 30 years experience, having attained highly respected designations in technical areas of finance, and most recently integrating life planning and behavioral finance proptocals into our practice, I feel qualified to deliver the client experience expected from our current and future generations.

Compensation
Providing clients transparency as to the value poposition and cost of the services provided (eg finanical planning, portfolio management, tax advisory and compliance, consulting, coaching etc.) as well as any potential conflicts of interest should be the minimum criteria when discussing fees with clients. Frankly, how the fee is charged (AUM, flat fee, hourly) should be more administrative than strategic.

RLP ® Since
2018

Industry Start Date
2002