Back to Search
Geoffrey Henry Owen, CFP®, CDFA, RLP®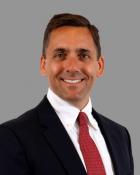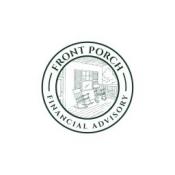 Senior Advisor
Front Porch Financial Advisory
211 East Boulevard
Charlotte, NC 28203
United States
Phone: (980) 428-2297
Email:
geoff@frontporchfa.com
Website:
https://www.frontporchfa.com
Training:
Active Registered Life Planner®
more info
Our wealth management team helps investors accumulate, preserve, and distribute wealth tax efficiently during their lifetime and after. We begin by creating a financial life plan. We then execute an agreed upon strategy. In addition, we utilize our clients' other professional advisors in concert to ensure that the plan is sound.
Specialties
Retirement, investment, tax, estate, insurance, education, divorce, sudden wealth, transition, business succession planning, multi-generation planning

About My Practice
GreerWalker Wealth Management LLC was founded in 1997 as the wealth management affiliate of GreerWalker LLP, the largest certified public accounting firm founded and based in Charlotte. We are a Registered Investment Advisor offering comprehensive financial services and are committed to helping clients achieve their long-term financial goals. Harmonizing each client's goals with asset appreciation, tax obligations, charitable giving and core values allows GreerWalker Wealth Management to take a truly holistic approach to managing wealth. Focusing on the permanent means we do not fall into the market timing trap, nor are we predisposed toward individual investments or asset classes. We stay with the tried and true; keeping each client on track with a specifically designed plan, making adjustments as necessary and providing clear information.

About Geoffrey Owen
I joined GreerWalker Wealth Management in 2016 and offer a broad scope of financial advisory experience, ranging from traditional CFP® ingrained financial planning to full-scale implementation of wealth strategies. The RLP® ensures the utmost expertise in planning. My Certified Divorce Financial Analyst™ designation also indicates knowledge of the complexities in planning for a person experiencing divorce. As a result of my relationships with local business owners, I have built a niche as the financial advisor to employer-sponsored retirement plans. In this capacity, I support plan sponsors with a myriad of needs. Until we sold it in 2011, my wife and I also owned Owen's Bagel & Deli, the popular SouthEnd eatery in Charlotte. We met at Miami University (OH) and later lived in Pittsburgh where I received my MBA. We are entrenched in Charlotte with our two daughters where we are active in our church, the Dilworth neighborhood, our kids' schools, and various civic organizations.

Ideal Clients
GreerWalker Wealth Management clients come from all backgrounds and life experiences. They include both individual and corporate clients, who share a consistent theme of valuing a team that executes a plan and is there every step of the way. Our commitment to our clients is not only our fiduciary responsibility, it is deeply ingrained in our firm culture. Developing and committing to the long view means balancing wealth accumulation and wealth preservation strategies, with discipline, focus and accountability.

Qualifications
Education Bachelor of Arts in Public Administration, Miami University (OH) Master of Business Administration, University of Pittsburgh's Katz Graduate School of Business Certifications CERTIFIED FINANCIAL PLANNER® Certified Divorce Financial Analyst® Registered Life Planner ® Professional Affiliations Financial Planning Association of Charlotte Charlotte Estate Planning Council Institute of Divorce Financial Analysts Charlotte Collaborative Divorce Professionals

Compensation
Fee-based on Assets Under Management, Hourly, Per Engagement

RLP ® Since
2019

Industry Start Date
1994