Back to Search
Miriam McKenna Whiteley, CFP®, CeFT®, RLP®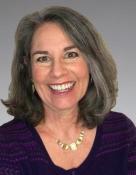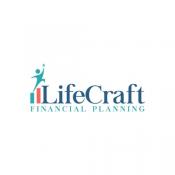 Financial Advisor
LifeCraft Financial Planning, LLC
4325 Commerce St
Ste 111-411
Eugene, OR 97402
United States
Phone: 949-287-1621
Email:
miriam@lifecraftfp.com
Training:
Active Registered Life Planner®
more info
I help people nearing or in retirement create and sustain financial autonomy and security as they age. When my clients work with me, they know I'm their partner and advocate for financial well-being. This is the part of their lives they've worked so hard for and I'm here to listen to them and work with them to navigate long life with confidence and clarity.
Specialties
Holistic tax-aware financial planning for spending, saving and investing Navigating through lifequakes such as death, divorce, job loss, career change Preparing for longevity and age-related transitions

About My Practice
LifeCraft Financial Planning, LLC was founded in 2021. We are based in Eugene, Oregon and are a virtual practice. We offer a compassionate problem-solving approach to help our clients align their values with their financial life and accomplish their goals. We are fee-only operating on a retainer model, paid a preset price that is all inclusive based on assets, income and the complexity of the situation. We are a member of ACP, Alliance of Comprehensive Planners.

About Miriam Whiteley
My inspiration came from life experience as the caretaker of older parents and as a teacher. In both cases, I observed how much better life is when you prepare for inevitable changes that come with growth and aging. As a CERTIFIED FINANCIAL PLANNER™ professional I had the technical skills to be a source of practical financial knowledge and great financial outcomes for my clients, and I wanted the same depth of expertise on the human side of money. I earned my RLP® with the Kinder Institute. Then I recognized that transition expertise matters because the stakes are high and the opportunities are real, so I became a CeFT®, a Certified Financial Transitionist.

Ideal Clients
Clients are in their 50s-80s usually. They are couples and widows or divorced women who want to live longer better and want an advocate for their financial wellbeing. It's important to find a good match between financial advisor and client and I offer a free consultation to help both parties find out if this is the right fit.

Qualifications
CFP®, RLP®, CeFT®