Back to Search
Jeremy Kisner, CFP®, CPWA, CLU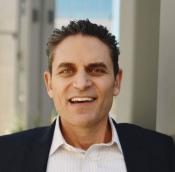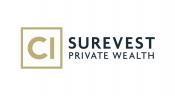 Director of Financial Planning & Senior Wealth Advisor
Surevest Private Wealth
2425 East Camelback Rd
Suite 890
Phoenix, AZ 85016
United States
Phone: (480) 272-7116
Email:
jeremy@svwealth.com
Website:
https://www.svwealth.com/
Training:
Active Registered Life Planner®
more info
Jeremy is a Senior Wealth Advisor, providing financial planning and investment management services directly to approximately 80 clients. He also serves as Surevest Private Wealth's Director of Financial Planning, where he helps keep the firm's financial life planners current on the latest strategies and law changes, as well as advising on complex cases for high net-worth clients.
Specialties
Jeremy's primary areas of expertise are retirement income planning and minimizing taxes. He co-authored the highly rated personal finance book: "A Good Financial Advisor Will Tell You" (available on Amazon.com), along with Surevest's Chief Investment Strategist, Robert Luna. He also writes the popular personal finance blog, Clear and Concise Financial Advice®, which can be found at: jeremykisner.com - Jeremy focuses on more than just rates of return and minimizing taxes for clients. Those are both important factors. However, most financial decisions also have a strong emotional component. Do I downsize my house? When do I sell my business, or retire from my job? Do I help my kids and grandchildren financially while I am still alive so I can see them use the money? - Jeremy utilizes his Registered Life Planner (RLP) training with the Kinder Institute to help families make these types of decisions and use money more effectively to reduce stress and create memories.

About My Practice
Surevest Private Wealth is an SEC Registered Investment Advisor. The firm has been in business since 2002 and has 14 team members. This includes financial advisors, customer service/operations staff and our investment management team. We custody client's funds at TD Ameritrade and Charles Schwab. Surevest manages approximately $400 million and has offices in Phoenix, AZ and Century City, CA.

About Jeremy Kisner
Jeremy began investing in the stock market at the age of 13. He earned a Bachelors in Economics from UC Santa Barbara in 1992. Since then, he has continued his education by attaining several industry designations (CFP, CPWA, CLU). Jeremy has also written a book, and over 180 personal finance articles. Jeremy and his team provide comprehensive financial life planning and investment management services.

Ideal Clients
Most clients hire Jeremy to be their financial advisor when they are between 55 and 75 years old and have a net worth of $1 - $5 million. Some of the words Jeremy uses to describe his clients are: smart, successful, salt of the earth, millionaire next door types. They are typically looking for a long-term relationship with someone who is competent and trustworthy.

Qualifications
Jeremy holds a degree in Economics from the University of California, Santa Barbara, and has also earned the following professional designations: Certified Financial Planner®, Certified Private Wealth Advisor®, Chartered Life Underwriter®, Registered Life Planner®.

Compensation
My firm, Surevest, is a fee-only, fiduciary advisor. This means that we do not get paid commissions for selling products. "Fee-Only" is the only business model in financial services that does not create a conflict of interest. We charge a small percentage for managing your assets and providing all planning services, meetings and customer service. The fee is approximately 1% per year, but varies slightly depending on how much you have invested with us.

RLP ® Since
2018

Industry Start Date
2003