Back to Search
Marcio Silveira, RLP®, CFA, CFP®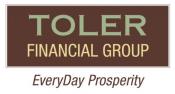 Financial Advisor
Toler Financial Group
1100 Wayne Ave
Suite 670
Silver Spring, MD 20910
United States
Phone: (301) 825-8705
Mobile: (703) 317-7807
Email:
marcios@tolerfg.com
Website:
https://www.tolerfg.com
Training:
Registered Life Planner®
more info
Responsible Investing for Everyday Prosperity! Toler Financial Group works with all types of individuals and families - including unconventional ones (unmarried, LGBT, second/blended families), Federal and Military Employees and Contractors, Small Business Owners, Schools, Non-profits and Professional Practices. We specialize in aligning our clients finances with their most cherished values.
Specialties
Socially Responsible Investing; Comprehensive Financial Planning; Human Capital Protection

Ideal Clients
We serve diverse and engaged clients who care for a better life for themselves and others.

Compensation
Toler Financial Group is primarily a fee-based practice (about 90% of revenues). Financial Planning and Investment Management are compensated with fees. We also help clients obtain Life, Disability and Long Term Care insurance and we are compensated with Insurance Commissions. For the convenience of some clients we may occasionally work with commission based security sales, but these are transactions are typically not very common.

RLP ® Since
2017

Industry Start Date
2004