Back to Search
Christopher Cortese, CFP®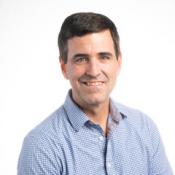 Founder
Logbook Financial Planning
68 Main St.
Rockport, ME 04856
United States
Phone: 888-651-2317
Email:
chris@logbookfp.com
Website:
https://www.logbookfp.com
Training:
Active Registered Life Planner®
more info
Chris Cortese, Founder of Logbook Financial Planning, LLC, is a Financial Planner serving individuals and families around the world. With a background of public service in the U.S. Air Force and the U.S. State Department, Chris is passionate about continuing to serve those in government and the military. Chris founded Logbook Financial Planning to provide independent, fiduciary, fee-only financial advice to all Americans, regardless of asset levels. Logbook specializes in those who serve our nation (Foreign Service, military, and other federal employees); those who serve our communities (teachers, social workers, police, and firefighters); and others interested in giving more purpose to their lives (through career changes, early retirement, passion projects, philanthropy, or family legacy).
About Christopher Cortese
Prior to his career in financial planning, Chris was a Foreign Service Officer and diplomat in China, Taiwan, Colombia, and Uruguay for 13 years. As an Air Force and airline pilot, he flew more than 5,000 hours in a variety of aircraft such as the T-38, MH-53J, C-5, 727 & 737.

Qualifications
Chris is a CERTIFIED FINANCIAL PLANNER™ and is an active member of the Financial Planning Association (FPA), National Association of Personal Financial Advisors (NAPFA), and the XY Planning Network (XYPN).

Compensation
Fee-only.