Back to Search
Michael K. Babcock, CFP®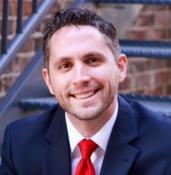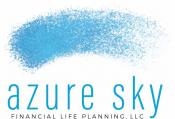 CEO & Financial Life Planner
Azure Sky Financial Life Planning, LLC
222 E Renfro St, Suite 184
Burleson, TX 76028
United States
Phone: 737-204-2828
Email:
mike@azureflp.com
Website:
https://azureflp.com/
Training:
Active Registered Life Planner®
more info
Welcome to values-based, retirement planning for individuals and couples over 50. Practical benefits: You get advice, a plan, organization, and collaboration/supportive accountability so you can make even better decisions about your money and achieve your financial goals. You get a sense of security, peace, and freedom with confidence that you will continue to have enough money, time, energy, and focus for what's important in every aspect of your life. Plus, you get the satisfaction of aligning your money and your values with your life.
Specialties
Retirement / Financial Independence Planning, Preparing for and successfully navigating significant life changes and transitions, Prospective, current, and former missionaries

About My Practice
We help people over 50 to continually enjoy and grow the good in their lives. We do this through values-based, financial life planning, which includes retirement planning and wealth management. We are flat-fee, fee-only fiduciaries who are committed to putting your interests first. Our mission is to partner with and purposefully guide you to financial freedom and your happiest life. The name "Azure Sky" is a symbol of that freedom and happiness.

About Michael Babcock
Michael Babcock is all about faith, family, and service. His personal motto is "Everyone is my neighbor." Originally from Salt Lake City, Utah, he first became interested in personal finance when he had a paper route and completed the Personal Management merit badge, which taught him how to create a budget. After becoming an Eagle Scout and serving as a Spanish-speaking missionary in Argentina for two years, he met his amazing, beautiful, and talented wife Sarah while attending Brigham Young University, where he studied business, the humanities, …and Sarah. He began helping families with their finances in 2006 as a life insurance agent. After living in Utah and Idaho for a time while Michael earned a Master's Degree in Personal Financial Planning and gained valuable work experience in comprehensive financial planning, they moved to the Dallas/Fort Worth area in 2013 and became a Certified Financial Planner™ professional the same year. After additional work experience in Dallas and Plano, in 2020 he became the founder and CEO of Azure Sky Financial Life Planning and became a a Registered Life Planner® in 2021. Michael, Sarah, and their three children currently live in Burleson, TX. His hobbies include mountain biking, nutrition, mindfulness, and learning to play the guitar. He enjoys serving the community through the Church of Jesus Christ of Latter-day Saints, the Burleson Rotary Club, and the Burleson Lions Club.

Ideal Clients
Our services are best suited to people who share our core values: Goodness: Let's do what's right and become more virtuous. Service: Let's love and help each other. Knowledge: Let's learn all we can and be wise. Innovation: Let's make some progress. Fun: Let's have a good time along the way!

Qualifications
We might serve people of any age if we are a good fit, but our services are particularly well suited to individuals and couples over 50.

Compensation
A flat fee based on the needs and complexity of your situation. Fee-only / non-commission.

Industry Start Date
2006