Back to Search
Rebecca Jackson Conner, CPA, CFP®, ADPA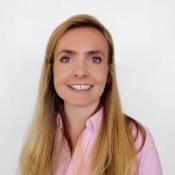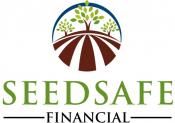 Founder & Financial Advisor
SeedSafe Financial LLC
Austin, TX 78701
United States
Phone: (360) 602-1274
Email:
rjconner@seedsafefinancial.com
Website:
http://www.seedsafefinancial.com/
Training:
Active Registered Life Planner®
more info
Virtual advisor and CPA to tech professionals
Specialties
Stock compensation, Taxes, Employee Benefits, Cash flow, Investments, Family estate planning

About My Practice
We work with you as a financial coach and confidant, helping you grow your wealth for the long-term. Whether you are a tech professional or entrepreneur, we want to help you. We focus on stock compensation planning to give you the space and time you crave.

About Rebecca Conner
Education: The University of Texas at Austin with a Bachelor's in Business Honors Program and Accounting; Masters in Professional Accounting with an emphasis in Audit and Tax I previously worked in tax in public accounting and at Dimensional Fund Advisors, a financial advisor at Merriman Wealth Management, a Controller for ZipWhip, and Director of the Investment Team at Lighter Capital. Outside of work, I love cooking, hiking, reading, and enjoying wine with friends and family...oh, and running after my small child :)

Ideal Clients
Our clients are in their 30s to early 50s and are focused on making the most of their stock compensation. Your compensation should be working for you to get you closer to financial freedom and options for what you want to do after tech: real estate investments, a flexible career, etc. We work with clients from Amazon, Google, Microsoft, Twilio, AirBnB, GitHub, and other pre-IPO/Merging companies. Let's make finances fun together!

Compensation
We are fee-only advisors using project fees, ongoing financial planning retainers, and investment management services to best serve our clients.

Industry Start Date
2009