Back to Search
Heather Townsend, CFP®, CPA, CSLP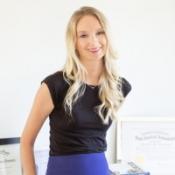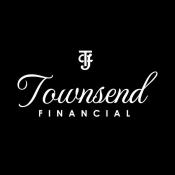 Founder & Financial Planner
Townsend Financial
18226 N 92nd Street
Scottsdale, AZ 85255
United States
Phone: 425-505-5064
Email:
heather@townsend-financial.com
Website:
https://www.townsend-financial.com/
Training:
Active Registered Life Planner®
more info
Townsend Financial recognized a gap in the financial planning marketplace - leaving younger professionals and entrepreneurs without a place to turn for trusted advice. I work with professionals who want to make smarter choices with their money. I love the drive and determination of the clients I get to help and hope to be of service to you, too. As a fiduciary, I took an oath to always act in my client's best interest at all times because that is what I believe all clients should receive from their financial advisor.
Specialties
Tax planning, investing, retirement planning, student loans, credit card selection, cash flow management, business planning, paying off debt, insurance

About My Practice
Townsend Financial LLC was founded in February 2018 and is a fee-only fiduciary financial planning firm.

About Heather Townsend
Heather graduated from Arizona State University, W.P. Carey School of Business, with a BS in Accountancy. She then worked in the San Francisco and NYC offices of a global accounting firm, advising high net-worth individuals and Fortune 500 companies. In London, she served as Financial Director for a top-end property development firm, counseling owners on the best ways to use profits. She is a CFP® (Certified Financial Planner™), CPA (Certified Public Accountant) and CSLP® (Certified Student Loan Professional). Townsend Financial is a member of NAPFA and XY Planning Network.

Ideal Clients
Professional or entrepreuner in their 20s-40s making money but not sure what to do with it. They have an idea of the life they want to live today and in the future and want to use their money to build it - that's what I love to do!

Compensation
Fee-Only Service Options Include - Comprehensive Financial Planning & Investment Management or Hourly