Back to Search
Ross L Patterson, CFP®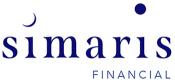 Financial Planner & Founder
Simaris Financial
5808 Gorham Glen Ln
Austin, TX 78739
United States
Phone: 512-298-2085
Email:
ross@simaris.co
Website:
https://www.simaris.co/
Training:
Active Registered Life Planner®
more info
Simaris Financial was founded in 2019 to help individuals and families find their true purpose in life, and align their finances to this purpose. Our clients, while at varying stages of life, are all seeking an invested partner and financial expert who can help them discover and define what matters most to them. We are passionate about helping our clients remove the obstacles to a fulfilling and energizing life.
Specialties
Retirement Planning, Managing + Understanding Investments, Tax Strategies, Maximizing Cash Flow, Saving For College, Estate Planning, Insurance Selection, Navigating Employer Benefits, Buying vs. Renting, Student Loans, Managing Debt, Choosing the Best Credit Card, Financial Education, and much more.

About My Practice
Simaris Financial was founded in June 2019 and is a fee-only fiduciary financial planning firm.

About Ross Patterson
Ross Patterson founded Simaris Financial in 2019 to help individuals and families discover their true purpose and build lives that are fulfilling, energizing, and meaningful. Ross was a software engineer before discovering the Kinder Institute and making a major shift in his life through the EVOKE process. Through Kinder he realized his passion for combining Life Planning with financial expertise, and Simaris was born. Ross spends his free time with his wife, Kristin, his two adult children, and their dog, Pepper. Ross is an active and passionate believer in serving his community. He is the Pro Bono Director of the Financial Planning Association (Austin Chapter), which partners with community-based organizations to offer planning and guidance regardless of means. For several years, he has also served as a Volunteer Leadership Team Member at Foundation Communities, providing IRS Volunteer Income Tax Assistance (VITA) to Central Texas citizens. Credentials: RLP® (Registered Life Planner - Kinder Institute), CFP® (Certified Financial Planner™), NAPFA, FPA, and XY Planning Network.

Ideal Clients
Each of Us Has the Power To Create a Life We Love And With Purpose. Design your life the way you want, no matter where you are in your journey. We specialize in serving clients anywhere in the US to dream big and embrace the financial freedom we all deserve. We offer professional financial advice that empowers you to make the most of your resources: time, energy, talent, money. We are passionate about aligning your money with your ideal life, freeing up your time to enjoy what matters most. Let's Chat!

Compensation
Fee-Only Service Options Include - Comprehensive Financial Planning & Portfolio Investment Management.