Back to Search
Brian Elliott Thompson, JD, CFP®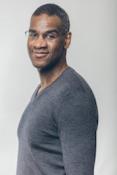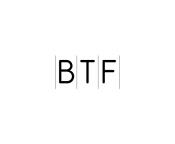 Founder and Financial Planner
Brian Thompson Financial LLC
3660 N. Lake Shore Dr.
Unit 4510
Chicago, IL 60613
United States
Phone: 3126248320
Email:
brian@btfinancial.com
Website:
https://btfinancial.com/
Training:
Registered Life Planner®
more info
As both a tax attorney and a CERTIFIED FINANCIAL PLANNER™, I provide comprehensive financial planning to LGBTQ+ entrepreneurs who run mission-driven businesses. Whether you're a small business, freelancer or consultant, this is the place for you. I hold a special place in my heart for small-business owners. I spent a decade defending them against the IRS as a tax attorney and have become one as a financial advisor. It's a position filled with hope and opportunity. It gives you the most flexibility to create the life that you want. I also understand the added stresses of running a business while being a person of color and a part of the LGBTQ+ community. You may feel like you don't have access to the knowledge that others do. I'm here to help lift some of that weight from your shoulders.
Specialties
LGBTQ+, Business Owners, Life Planning

About Brian Thompson
Because of my service to the LGBTQ+ community, I was awarded the Inspiring Leader Award by the National Association of Personal Financial Advisors (NAPFA) in 2018. I was also named to InvestmentNews' 2018 "40 under 40". I'm a senior contributor to Forbes and NAPFA Advisor Magazine's Efficient Planner Column. You can learn more about me and my story in my profile in the New York Times and on my podcast interview that was featured on The Huffington Post. I graduated cum laude from DePauw University and obtained my Juris Doctor from Boston University School of Law. I earned my Certificate in Financial Planning from Boston University Center for Professional Planning and received my CERTIFIED FINANCIAL PLANNER™ designation in 2012.

Compensation
Fee-only, flat fee

Industry Start Date
2016