Back to Search
Jason T. Morris, CFP®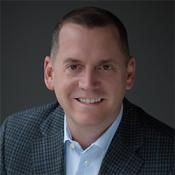 President & Founder
MentorWealth LLC
15 River Road, Suite 15B
Wilton, CT 06897
United States
Phone: 203-665-8275
Fax: 888-767-2819
Email:
jason@mentorwealth.com
Website:
https://www.mentorwealth.com
Training:
The Seven Stages of Money Maturity® Training Graduate
more info
About Jason Morris
I have spent most of the past twenty years working as a finance and investment professional on the "buy-side." I have worked for private investment companies that managed money for institutions, hedge funds, and wealthy families. I began my career after graduating from Georgetown University in 1995 with Moody's in New York City, where I spent seven years. After Moody's, I moved to a small hedge fund located in Stamford, Connecticut. Rapid growth during my time there allowed for increased responsibilities. I helped lead the launch of a brand new AAA/Aaa rated specialty investment company, while also managing hundreds of millions of dollars in credit / fixed-income assets. But, my time there sparked the entrepreneurial spirit inside of me, so I left to help launch a brand new AAA/Aaa rated company. Launched in 2007, we were able to navigate the Great Recession quite profitably before I decided to sell my stake and move on to something completely new. I joined a friend & former neighbor's successful solo private investment practice to begin servicing families wealth management needs. I obtained my CERTIFIED FINANCIAL PLANNER™ certification and decided to launch my own investment advisory firm, MentorWealth LLC.