Back to Search
Sebastian Jersch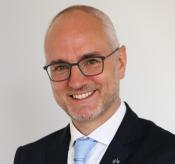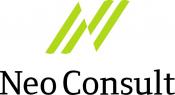 CEO
Neo Consult GmbH
Haspelstrasse 35
Marburg, Hessen 35037
Germany
Phone: +4964214994490
Mobile: +491777038856
Fax: +4964214994491
Email:
jersch@neo-consult.de
Website:
https://www.neo-consult.de
Training:
Active Registered Life Planner®
more info
ENG: We understand wealth management as a merging of three aspects: ASSET-MANAGEMENT: evidence based investments and portfolio management + ADVANCED PLANNING: which includes transition planning, business succession planning, retirement planning, targeting aspects of wealth enhancement, asset protection, taking care of the heirs and charitable giving + RELATIONSHIP MANAGEMENT: where we see us as the trusted advisor of our clients and manage our professional network to help our clients to accomplish their goals. D: Wir verstehen Vermögensverwaltung als eine Verschmelzung dreier Aspekte: ANLAGEBERATUNG: evidenzbasierte Investments und risikoadjustiertes Portfoliomanagement + ERWEITERTE PLANUNG: Unternehmensnachfolge, Ruhestandsplanung einschlie&szl;iglich Aspekte der Vermögenssteigerung/ -erhalt, Vermögensschutz, Nachfolgeplanung, Vermögenstransfer auf die Folgegeneration, soziales Engagement + BEZIEHUNGSMANAGEMENT: wo wir als Vertrauensberater unserer Mandanten unser Netzwerk an professionellen Beratern einsetzen und damit dazu beitragen, dass unsere Mandanten Ihre Ziele erreichen.
Specialties
ENG: financial planning, business succession planning, retirement planning, estate planning, transition, sudden wealth, investment, asset protection D: Finanzplanung, Unternehmensnachfolge, Ruhestandsplanung, Nachlassplanung, Verm&oumlgensübertragung, Anlageberatung, Investment, Vermögensschutzstrategien

About My Practice
ENG: The professional activities of Neo Consult's founding shareholders in the financial planning and wealth management business began in 2004. Since 2007, the expertise has been brought together and the company has been founded, renamed in 2011 and restructured into its current form as Neo Consult GmbH & Co. KG. D: Die beruflichen Aktivitäten der Gründungsgesellschafter der Neo Consult im Segment der Finanz- und Vermögensplanung begann im Jahr 2004. Seit 2007 wurde die Expertise zusammengeführt und das eigene Unternehmen begründet, 2011 umfirmiert und umstrukturiert in die heutige Form als Neo Consult GmbH & Co. KG. Neo Consult Vermögensmanagement C&L Strategie – Zeit für die wichtigen Dinge im Leben Video: Die Neo Erfahrung

About Sebastian Jersch
ENG: Sebastian Jersch is Managing Director of Neo Consult, he oversees Neo Consults strategic direction and portfolio management process. He studied business administration in Hamburg and received the university certificates as Financial Advisor (ebs), Honorarberater (ebs) and Testamentsvollstrecker (ebs) (Executor of wills) at the Private Finance Institute of the EBS Financial Academy in &Oumlstrich-Winkel. Since 2004, his activities have focused on financial planning for entrepreneurs, pharmacists, physicians and dentists. D: Sebastian Jersch leitet als Gesellschafter Geschäftsführer der Neo Consult die strategische Unternehmensentwicklung, die Finanzplanung und Vermögensverwaltung. Er studierte Betriebswirtschaft in Hamburg und erhielt die Universitäts-Zertifikate als Financial Advisor (ebs), Honorarberater (ebs) und Testamentsvollstrecker (ebs) am Private Finance Institute der EBS Finanzakademie in Östrich-Winkel. Seit 2004 konzentriert sich seine Tätigkeit schwerpunktmä&szl;igig auf die Finanzplanung für Unternehmer, Apotheker, Ärzte, Zahnärzte.

Qualifications
Financial Advisor (ebs) / Testamentsvollstrecker (ebs) / Honorarberater (ebs) / Staatl. geprüft. Betriebswirt

RLP ® Since
2020

Industry Start Date
2004