Back to Search
David "Zak" Isaac Lutz, RLP®, CFP®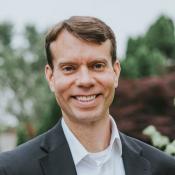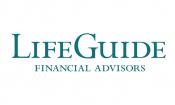 Partner
LifeGuide Financial Advisors
400 West Main Street
Mechanicsburg, PA 17055
United States
Phone: (717) 796-1700
Email:
zlutz@lifeguidefa.com
Website:
https://lifeguidefa.com/
Training:
Active Registered Life Planner®
more info
At LifeGuide, be believe finances don't have to be stressful. As a Christian fiduciary firm, we help families achieve financial peace, freedom, and impact through biblically-based financial life planning, investment management, and asset protection.
Specialties
Zak is responsible for leading LifeGuide's Compliance, Investment Management, and Life Planning disciplines. He also leads one of the firm's advisory teams. His team focuses on serving high net worth clients, executives, business owners, medical professionals, complex estates, pastors, and Kingdom Advisor fans.

About My Practice
At LifeGuide, we help families achieve financial peace, freedom, and eternal impact. We want our clients to live their most impactful, fulfilled lives--the lives they're called to live! We see money not as the end goal in itself, but as a tool to meet needs and turn goals into reality. For every client who comes through our doors, we desire to take the stress, complexity, and fear out of financial management. As a fiduciary firm, we act in our clients' best interest, period. We take a team-based approach and care deeply about personal service, long-term relationships, continual learning, meticulous follow-through, and purposeful focus. We help our clients navigate the complexities of their financial journey without the burden of having to question whether or not their financial advisor has their best interest in mind.

About David "Zak" Lutz
Zak was born and raised in Carlisle, PA. He graduated Summa Cum Laude from Lehigh University with a BS in Mechanical Engineering. He worked as an engineer for five years before finding his calling in Financial Planning. He has the rigorous CERTIFIED FINANCIAL PLANNER® designation through the American College, as well as the Registered Life Planner® and Certified Kingdom Advisor® designations. He achieved Cabinet and Elite status with AFG, as well as being in the top ten of more than 750 financial advisors with ProEquities prior to LifeGuide becoming independent.

Ideal Clients
LifeGuide clients are making a dramatic impact on their families, their communities, and throughout the world.

Qualifications
Our advisory teams bring the objectivity, technical competence, and worldview to help you make wise decisions.

Compensation
As fiduciaries, our interests are aligned with yours. Our employees are salaried and do not have sales quotas. We do not pay sales commissions. We operate as a fee-based (not fee-only) independent Registered Investment Advisor. LifeGuide Signature is our flagship service model for those with investable assets or income of $350k+. LifeGuide Signature provides personalized, comprehensive planning and integrated investment management for our clients with more complex financial needs. LifeGuide Essentials is our service model for those with investable assets or income less than $350k. LifeGuide Essentials provides focused coaching, planning, and investment management for our clients with relatively straightforward financial situations. Learn more at https://lifeguidefa.com/our-services LifeGuide's complete fees and services are described in our ADV disclosure for your review at www.lifeguidefa.com.

RLP ® Since
2020

Industry Start Date
2007