Back to Search
Kelly Klingaman, CFP®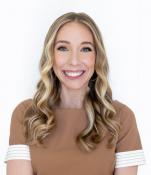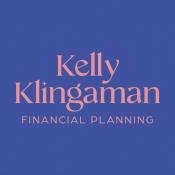 Founder & Financial Planner
Kelly Klingaman Financial Planning
Austin, TX 78739
United States
Email:
kelly@kkfp.co
Website:
https://www.kkfp.co/
Training:
Active Registered Life Planner®
more info
If you're a professional woman, I understand how it feels when there are never enough hours in a day, and how overwhelming stress often accompanies the balancing act of our personal and professional lives. On top of that, the path to career success is often fraught with roadblocks that men, on average, never face. One area in particular that never gets the attention it deserves from successful professional women? Their personal finances. What's worse is the financial services industry tends to neglect this need because it wasn't designed with women in mind. A big factor: most financial advisors are men. The CFP Board recently reported that only 23.4% of CERTIFIED FINANCIAL PLANNER™ professionals are women, a number that has hovered steadily around this point for over a decade. My own experiences and observations pushed me to want better outcomes for women in the corporate world, so I built a business to offer customized financial guidance with all of their needs in mind. This is the time to start optimizing your high-income years and make sure you're using your financial resources effectively in order to enjoy life now and the journey ahead.
Specialties
Cash Flow Analysis, Insurance & Risk Management, Investment Planning & Management, Equity Compensation, Income Tax Planning, Estate Planning, Helping loved ones and charitable giving, Real Estate Planning, Organization & Security, Navigating Your Career

About My Practice
Kelly Klingaman Financial Planning provides ongoing financial planning & investment management to busy professional women and families, particularly those in the finance and tech industries or receiving equity compensation. As a high-achieving woman you are juggling a lot, especially if you are part of a dual-career household. We will work together to use your financial resources effectively so you can make the most out of your wealth-building years, and confidently live your ideal life right now.

About Kelly Klingaman
Prior to founding KKFP, I spent nearly 12 years building a career in the investment management industry at Dimensional Fund Advisors, a large asset manager whose long-term approach to investing relies on financial science instead of attempting to guess where markets are going next. Most recently I was a Regional Director and Vice President on the sales team and Lead Chair of the Women's Inclusion Network for employees. I received a degree in Finance from the University of Texas at Austin McCombs School of Business, and I also hold the CERTIFIED FINANCIAL PLANNER™ and Registered Life Planner® designations.

Ideal Clients
My typical client is a high-achieving professional woman and her partner + family. She is in her early to mid-career (30s and 40s) and works in the finance or tech industries. If she has a partner, they're a dual-career household where she may be the breadwinner. As a W-2 employee, she receives earnings of $200K+ single or $250K+ household. Her pay likely includes some form of equity compensation too. Beyond these demographics, I work with clients who are looking for a collaborative, deeper relationship with a financial advisor. They want to focus on their interests rather than manage their investment portfolio and financial life. My clients don't try to time the stock market, and believe money and investments are a means to an end. They respect the advice of an expert and are ready to delegate the design and management of their financial well-being because they didn't have the time to handle any of it in the first place. They're ultimately looking to work with me for the long-term because they understand that the value of ongoing financial planning grows over time.

Qualifications
I received a Bachelor of Business Administration in Finance from The University of Texas at Austin McCombs School of Business, and then went on to spend nearly 12 years working at Dimensional, most recently as a Regional Director and Vice President, honing my investing expertise. I know the stock market and investing is confusing, stressful, maybe even scary to a lot of investors. As my client, your money is invested in a way that you can understand and that's also backed by financial science. I'm going to empower you with that knowledge throughout our time working together. I know you don't have the time or mental bandwidth to manage the day-to-day intricacies of your investment portfolio yourself, which is why I'll take discretion of your assets and do this for you. During my time at Dimensional, I consulted with hundreds of independent financial advisors from across the US on investment, messaging, and business strategy issues in order to improve and grow their practices. I fell in love with personal finances through working with my advisor clients, and decided to pursue my CERTIFIED FINANCIAL PLANNER™ designation. Being a CFP® practitioner is table stakes in the financial planning industry. By 2014 I had completed the rigorous Education, Examination, Experience and Ethics requirements to receive the CFP® marks, and every two years since I've obtained 30 hours of continuing education credit to uphold my certification. I was a founding member of the steering committee for Dimensional's financial advisor Women & Wealth Community (a group that is on a mission to better serve women investors), and served as the inaugural Lead Chair of Dimensional's Women's Inclusion Network – one of the first employee resource groups to be formed at the firm under broader Diversity & Inclusion efforts. These years were a culmination of my passion for financial planning and the specific needs of women investors and have brought me to where I am today serving my ideal clients.

Compensation
KKFP is an independent, fee-only firm which means I only get paid a flat fee directly by clients for the advice and guidance they receive through my financial planning process, and this fee also covers direct management of their investment accounts.

Industry Start Date
2022