Back to Search
Gretchen Behnke, CFP®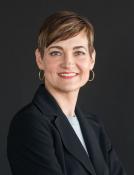 Owner & Financial Planner
Pearl Financial Planning LLC
7800 Preston Rd
Ste. 149
Plano, TX 75024
United States
Phone: 972-696-9733
Email:
gretchen@pearlfp.com
Website:
https://www.pearlfinancialplanning.com
Training:
Active Registered Life Planner®
more info
What's your vision of a fulfilled life? Your goals, values, hopes, and dreams should power your life -- but are they currently front and center? Sometimes the most significant obstacle for professional women to succeed is the unknown. At Pearl Financial Planning, we turn your unknowns into opportunities to show you all that's possible with your money.
Specialties
Holistic financial life planning and in-house investment management for professional women. Life planning puts your goals and values at the center and builds your finances around them. Whether you want to change careers, make work optional, start your own business, or pursue a passion project, together we will create a plan to show you what is possible, and structure your investments to power your life.

About My Practice
Through holistic financial life planning, we guide, support, and empower women to align their money with their vision, values, and goals. We seek to create a safe, encouraging, and empathetic space where you are seen, heard, and understood. Here, your entire life experience matters. We care about your dreams, hopes, and struggles and help you find financial solutions that make you feel bold, powerful, and confident.

About Gretchen Behnke
I was a client first. Before becoming an advisor, I was a client. I know first-hand how powerful financial planning can be, and that experience inspired me to help other professional women find courage and excitement in their finances. As a result, I approach financial planning differently than most firms. I didn't "grow up" in the industry or get my start in a major wirehouse; I chose to be in this industry from my time as a client, which directly influences the unique experience I bring to my clients. I'll always see your plan as a client first and an advisor second.

Ideal Clients
Given the tailored nature of my services, I often bring the most value to women in their 40s who are established in their careers, earning six figures, and ready to seek help from an experienced and passionate professional.

Qualifications
Gretchen Behnke holds an MBA in Finance from the University of Texas at Arlington, and completed the CERTIFIED FINANCIAL PLANNER Professional Education Program at Southern Methodist University. She has been awarded the CFP and RLP designations.

Compensation
As a fee-only, fiduciary firm, our fees are transparent and commission-free. Every woman we serve has unique needs, goals, and desires for her life, and as such, our fee is based on your investment assets, which is an excellent indicator of the complexity of your financial situation. The fee is 1% of assets under management, with a $4,000 minimum fee. There is no "asset minimum" to work with us, and the percent fee decreases on assets over $1 million.

Industry Start Date
2015