Back to Search
Tara N Seegers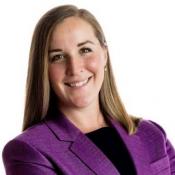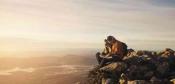 First Vice President - Financial Advisor - Consulting Group
RBC Wealth Management - Blonkvist Investment Group
601 N Main St
Suite 101
Pueblo, CO 81003
United States
Phone: 432-687-8959
Mobile: 970-631-3786
Email:
tara.seegers@rbc.com
Website:
https://us.rbcwealthmanagement.com/blonkvistinvestmentgroup/
Training:
Active Registered Life Planner®
more info
COLORADO LOCATION: 601 N Main St, Suite 101, Pueblo CO 81003 WEST TEXAS LOCATION: 550 W Texas Ave, Suite 120, Midland TX 79701
Specialties
I work with individuals, family offices, business owners, non-profit organizations and charitable foundations to provide financial security and peace of mind through customized and comprehensive wealth management consulting. This includes goals-based planning, investment advice, estate planning, retirement funding, gifting strategies, and asset-based lending.

About My Practice
We know wealth goes beyond money and investing, and every wealth plan begins with a unique story. Since 1982, we have collaborated to serve endowments, foundations, family offices and individual clients through a deep understanding of their needs and goals. As financial advisors, we provide guidance and strategy around comprehensive net worth and asset transfer, building roadmaps to help you achieve your future desires and the legacy you envision for generations beyond. We are in the "stay wealthy" business rather than the "get rich quick" business. We feel your assets should work for you—so you can focus on what you care about most. Our job is only done well when we craft a personalized program that provides sustainable funding for you to live out your dreams.

About Tara Seegers
I joined the Blonkvist Investment Group in 2013. I grew up in Alberta, Canada, and received my undergraduate degree and Masters of Management degree from Colorado State University in Fort Collins, Colorado. I am also a proud mom of three, and married to my entrepreneurial husband, Chris! I serve clients nationally, with offices in Colorado and West Texas

Ideal Clients
Our client's are focused on living their best life - we partner alongside you, to help facilitate a tangible roadmap that gives you confidence to move forward toward your ideal. Money is a tool, but without clarity on what you care about most, money is relatively ineffective. We help you steward your resources effectively toward achieving your ultimate dreams!

Qualifications
At RBC Wealth Management, we're proud to be one of the largest full-service securities firms in the nation. There are thousands of investment firms to choose from out there, but investors pick us because we offer a comprehensive approach to wealth management and world-class investment solutions. Moreover, we have a reputation for integrity, independence and reliability that allows you peace of mind.

Compensation
We are a fee-based advisor - our desire is to align our compensation with the health and growth of your assets under our care and advisory.

Industry Start Date
2013